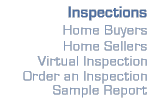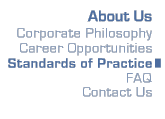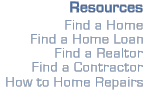 As of January 1, 2003, the State of Illinois has implemented a law requiring that all home inspectors and corporations practicing home inspections be State Licensed. Our Inspector's license number is 050000332 and the Corporation's license number is 051000154. The Office of Banks and Real Estate, also known as OBRE, are the regulators of this licensure.

To be state licensed you are required to have so many years of experience, classroom training, continuing education, and have passed the National Exam.

High Point Inspections Exceeds the State's Requirements
High Point Inspections takes the regulation of the home inspection industry VERY seriously. Therefore, all of our inspectors EXCEED the standards of the industry, must follow the standards set forth by the American Society of Home Inspectors (ASHI) and carry Errors and Omissions Insurance coverage.

The American Society of Home Inspectors is the oldest, largest, and highest profile organization of home inspectors in North America.

The Standards of Practice set forth by this organization are the most widely-accepted home inspection guidelines in use and are recognized by many government and professional groups as the definitive standard for professional performance.

Errors and Omissions Insurance is a feature that we feel is needed to comfort all parties involved in the inspection process. Therefore, if there is a claim, as a result of one of our home inspections, you can rest assured that each inspector is covered.