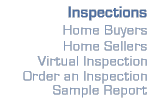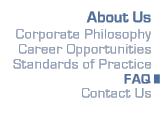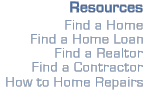 High Point Inspections' inspectors have compiled this list of frequently asked questions and answers to provide you with information on the home inspection process and its benefits. If your question is not covered here, email us at info@highpointinpsections.com or call 1-866-799-8299.

Q) How long does it take to complete a full inspection?
A) This will vary depending on size and age of the home. Since our inspectors are trained above industry standards, our inspections take about three hours based on a home of 2000 square feet.

Q) What are your inspector's qualifications?
A) As of January 1, 2003, the State of Illinois has implemented a law requiring that all home inspectors and corporations practicing home inspections must be state licensed. Our Inspector's license number is 050000332 and the Corporation's license number is 051000154. To be state licensed you are required to have so many years of experience, classroom training, continuing education, and have passed the National Exam. High Point Inspections Inc. does take the regulation of the home inspection industry very seriously. Therefore, all of our inspectors exceed the standards of the industry and must follow the standards set by the American Society of Home Inspectors (ASHI) and have Errors and Omissions Insurance coverage.

Q) What do I get as the final reporting product?
A) The inspector will provide you with an on-site, 40-50 pg., computerized, detailed, final report. With the High Point Final Inspection Report you will receive the Common Home Repairs video. The purpose of providing you with this complete package is to help you with purchasing and maintaining your lifetime investment.

Q) Does the buyer need to be present at the time of the inspection?
A) Not necessarily, but we do ENCOURAGE the buyer to be present. The reason is that the High Point Inspections' job is not just to inspect the property, but also to educate the buyer of the condition of the property. This can be better achieved if you are present at the time of the inspection.

Q) If problems are found during the inspections, can we hire you to repair them?
A) The Code of Ethics of ASHI and the State of Illinois prohibits its members from
performing any repairs on homes that they inspect. Due to this, there will never be a conflict of interest when you use High Point Inspections, Inc. Our inspectors are only interested in providing you with an accurate, unbiased evaluation of the current condition of your future home.