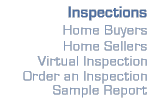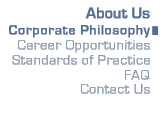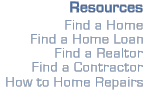 High Point Inspections Inc. was founded under the business model of having a one stop solution for home testing services. We believe that together, the customer and our service is the nucleus of success for this corporation. We honor the importance of our customer's full understanding throughout the inspection process and believe it to be our responsibility to explain in detail each finding.

The company, High Point Inspections, believes in being leaders in the industry and not followers. Therefore, our inspectors and the corporation are state certified, 050000332 and 051000154. To become stated licensed, one is required to have so many years of experience, classroom training, continuing education, and have passed the National Exam. Our Inspectors must, also, follow the standards set by the American Home Society of Home Inspectors (ASHI). For insurance coverage, we are one of the few companies that require our inspectors to carry Errors and Omission Insurance.

High Point Inspections, Inc. has been providing their one stop testing solution to buyers, realtors, insurances, banks, and lawyers for many years. We have been able to and will continue to do so by consistently providing a professional atmosphere, quality service, customer satisfaction and reliable results.