Just because the house appears in perfect condition does not mean it actually is! Many conditions are not visible and can only be detected by a Professional Inspector.

Do Away with Surprises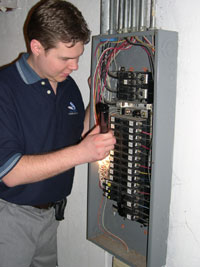 An inspection will give you a good idea of the strengths and weaknesses of your choice home. After the inspector reviews the final report with you, you will be better aware of the condition of the home's various systems. You will feel more confident to make an informed purchasing decision.

Representation
At High Point Inspections, the inspector only represents YOU. They are working to satisfy your needs. By the Code of Ethics of ASHI and the State of Illinois, our inspectors can not offer to repair existing problems. Therefore, you will be assured that you will receive an UNBIASED inspection.

Gain Knowledge and Understanding
Our inspector's job is not only to discover defects but, also, to take the time to answer any questions or concerns you may have. We go the extra step to explain how things work, where controls are located and how to best maintain your new home. This is our job!

Receive an industry leading Final Report
The inspector will provide you with an on-site, 40-50 pg., computerized, detailed, final report. With High Point Final Inspection Report, you will receive the Common Home Repairs video. The purpose of providing you with this complete package is to help you with the purchasing and maintaining of your life time investment.